Are you stuck in the difficulty of choosing between 3000K and 4000K LED strips? Here's a quick guide to help you make the perfect decision based on your project's lighting needs. Different rooms have different uses, in order to highlight each room, each location, you must combine the right location and choose the right LED lighting solution. For example, by 2025, the widely available LED lighting option is expected to account for 76% of the global lighting market. You can choose from LED strip lights, LED recessed lights, downlights and spotlights. But be sure to choose the color temperature of the LED products. For many people, there is a big debate about 3000K vs 4000K LEDs. However, to solve your dilemma, we compared the two-color temperatures.
About Lighting Temperature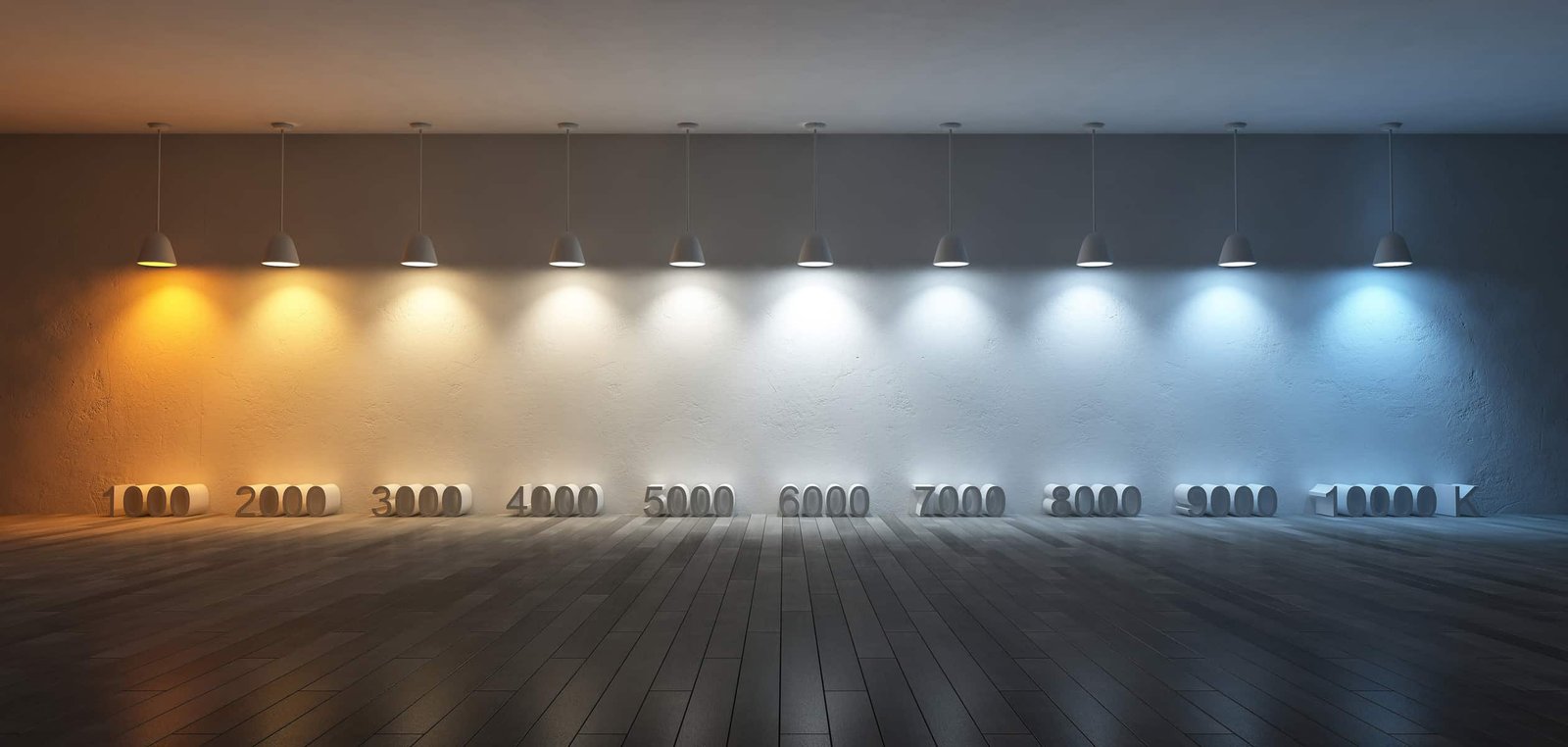 Before we start talking about which type of lighting is best for your house project, let's first understand lighting color temperature. The lighting temperature is the same as the color temperature, which is the color of the light you see from the fixture.
For example, if you look at an LED strip, if its color temperature is 2700K, you will see warmer yellow light, or if it is 5000K, you may notice a color similar to daytime light.
In short, if you heat up a lamp bead up to 5,000 degrees, you'll see a cool white. This is a way of saying that the color temperature of the LED strip is 4000K or higher.
These light temperature values (eg "4000K Led Strip") are based on correlated color temperature. In such calculations, the Kelvin temperature is critical, on a scale of up to 10,000K. The following list can help you understand the color temperature range:
2700K – warm white

3000K – soft white

3500K – neutral white

4100K – cool white

5000K -bright white

6500K -daylight
In life, the choice of household lighting is to choose 3000K and 4000K LED lighting products (LED light strips), which is why people often argue between 3000K and 4000 LED lighting products.
3000K Color Temperature
The 3000K LED strip emits a warmer color temperature than yellower. While different temperatures produce different colors, the difference between 3000K and 4000K highlights that the light from the 3000K LED strip is yellowish and warmer.
However, the 3000K LED strip also integrates white, but at a slower rate. This warm yellow lighting is best for indoor objects that require a natural light finish.
For example, if your home contains earthy tones, choosing 3000K is the best choice. This color temperature is best suited for residential floor plans and interior living spaces.
FYI, most interior designers and decorators recommend that warm tones work best in bedroom backdrops.
Are 3000K LED lights cold or warm?
While the 3000K color temperature is on the white scale side of the Kelvin temperature, it is actually warmer and more yellow than the higher light temperature range. In fact, color temperature and yellow highlights are not that different from incandescent light bulbs. That's why most people like to include 3000K LEDs in a traditional look.
However, a 2700K LED or any other type of light is more yellow. If you're going with energy efficient COB LED strips, this color might be more visible and eye-catching. Generally, this light temperature is not a good choice for task lighting.
4000K Color Temperature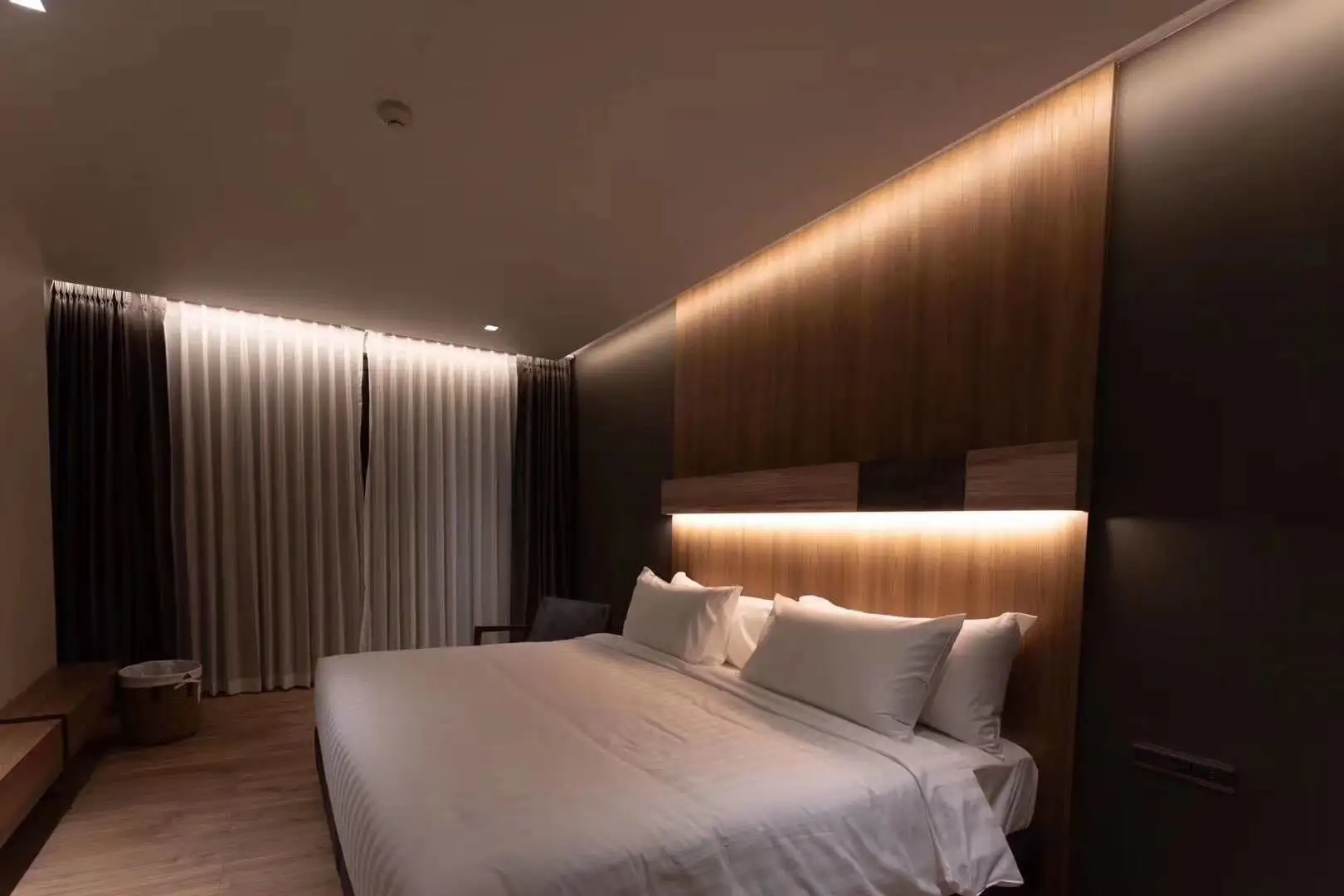 In the discussion of 3000K vs 4000K color temperature, 4000K represents cool white. If you have white home interiors, such as soft white cabinets in the kitchen, this could be the perfect solution for your lighting needs and requirements.
For example, the cool white hue of the 4000K light strip is perfect for accentuating any brightly colored objects around the house. This color temperature in LED strips is suitable for residential and commercial spaces.
What's more, it helps reflect white surfaces within a home, but is not suitable for wood-toned or dark-toned venues. Most of the time, people intend to use cool color transitions from warm yellow to warm white to cool white light, mostly on white surfaces.
Is the light from the 4000K LED too bright?
The 4000K LED lights hanging between blue and yellow are perfect for those looking to create stunning light combinations in their home. To get the best light combination between 4000K and 3000K LED color temperature, people choose to use dimmable RGB LED strips. Dimmable LED strips allow the user to control the LED color temperature.
While 4000K light isn't too bright and doesn't impose any blue light damage, it's certainly appropriate for rooms like living rooms, bathrooms, and kitchens in residential spaces with an aesthetic setting.
Because everyone's preferences are different, 4000K is not the most widely used color temperature in homes or even commercial spaces.
As an interior decorating beginner or enthusiast, you should test out different light fixtures with multiple color temperature ranges to see which one works best for you. Remember, a home with a modern interior looks great with warm white LED lights or cool white LED lights.
Meanwhile, homes with traditional interiors look better in warmer temperatures with yellow light sources (such as direct sunlight, yellow lights, etc.). Most modern homes these days tend to be 4000K or above due to neutral whites and cool whites.
Surprisingly, the good transition from 2700K to 3000K to 4000K appealed to many.
3000k vs 4000k LEDs: Overview
If you look closely at the change in color temperature from 3000K to 4000K, you will see that it is a very nice transition from warm yellow to cool white. However, since 3000K is best for wood-toned homes, 4000K lighting has a variety of commercial applications.
Remember that warmer white or yellow lights are between 3000K and below. At the same time, cool white light or strong light is above 4000K.
Meanwhile, the color temperature range from 3000K to 4000K is neutral white. Here's an easier-to-understand way to learn about 3000K, 4000K, and 5000K color temperatures:
How to choose 3000K VS 4000K color temperature?
From the above explanation, you already know the difference between 3000K and 4000K color temperature, you can choose the color temperature you want according to your needs, but you need to consider a variety of factors to ensure that you choose the perfect one.
The first thing you have to consider is that LED strips are energy efficient because they can produce the same amount of light with less electricity than other types of strips.
Still, in the 3000K vs. 4000K feud, it comes down to personal preference and house style. The perception of color temperature is subjective. Nonetheless, you should know that the color temperature of light triggers different types of responses in our bodies.
For example, if you choose warm white light, it will regulate the production of melatonin. It gives you a feeling of relaxation and creates a good sleeping environment for you.
This is one reason why most people use warm white light at night or when they want to relax. On the other hand, bright lights can trigger the production of serotonin in the body, which creates an energetic mood that helps you stay focused.
For example, when you open many windows to let natural sunlight into the house, it automatically energizes and helps you do your daily chores and tasks well.
Dimming Options
Do you want to mimic the bright light color temperature of the sun? When choosing a lighting method for your house, you can choose dimming options. There are a variety of options including bright white LED strips, LED strips with dimmers, and more.
Using the above adjustable functions, you can make your LED fixtures glow warm white, cool white or white.
So, dimming allows you to switch between different color temperatures, allowing you to control the atmosphere and aesthetics of the environment you live in.
Utility
When trying to choose between 3000K and 4000K color temperature LED strips, you shouldn't forget about product practicality. You probably already know that different living spaces may have different lighting needs. For example, when entering a living room and turning on yellowish warm white lights, they instantly shift the light color temperature to a more relaxed state.
Likewise, 4000K white light allows you to focus more on the details of an object and observe more accurately. This is thanks to the intense light that the 4000K LEDs often produce. For this reason, 4000K white light is best suited for kitchens, garages and bathrooms.
No matter what brightness you need indoors, choosing a white light like 4000K White is the best option. For an impressive display and good looks, you can also opt for a lower color temperature.
For example, when you're resting in your living room or home office and reading your favorite book, the warm white light can help you relax and aid in the release of melatonin.
Since white light from a 4000K color temperature can hinder the sleep cycle by affecting the production and release of melatonin and other sleep hormones, a 3000K color temperature is best used when relaxing.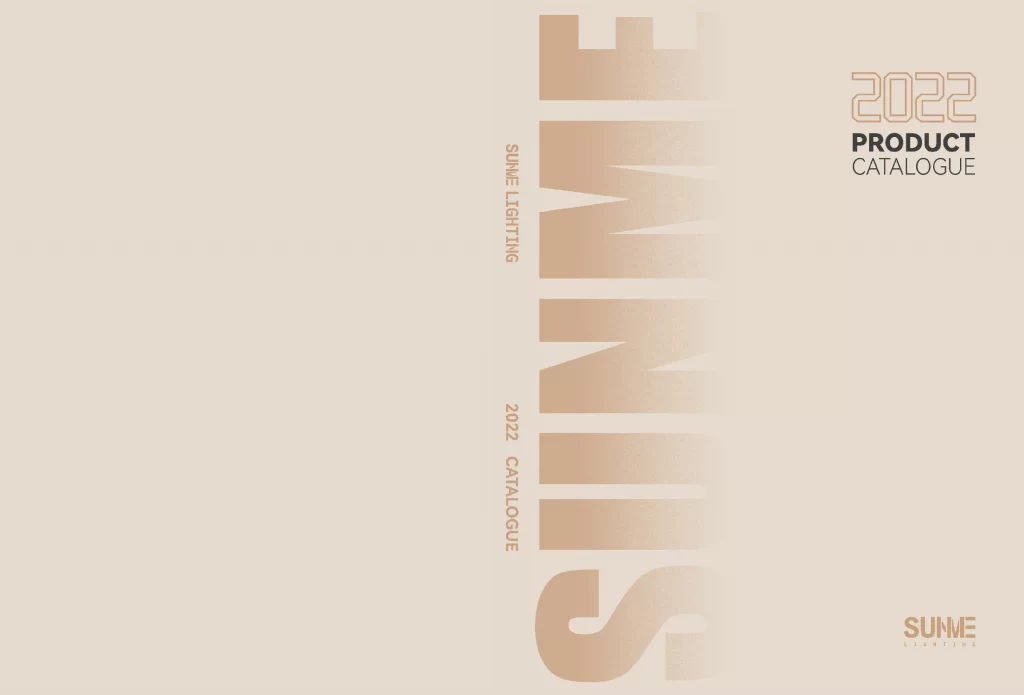 Interestingly, the warm light from the 3000K LEDs can also help hide imperfections around the house, such as small cracks or spots.
Healthy
At the same time, you must also consider your health. For example, you can't stare at the sun for a long time, or the sun will hurt your eyes. The same is true for home lighting if you make the wrong decision. You must understand the eye damage that super bright white light can cause.
Ultra-bright light can cause eye strain, which can be a potential eye health problem in the future. LED strips are inefficient in terms of energy consumption and do not create glare from other parts.
Lower temperatures are more suitable for residential lighting, while commercial applications may involve bright white light. Since 4000K LED strips produce some blue light, prolonged exposure can cause eyestrain.
However, with this factor in mind, you can understand why people tend to opt for 3000K lights, especially in bedrooms.
Application
Below is a list of different residential and commercial applications for different color temperatures and home lighting options.
·Task Lighting: This type of lighting requires a high degree of focus and clarity. That's when you choose 4000K LED lighting.
·Utility Work: For household chores, garage work and maintenance, 4000K LED lighting is the best choice.
·Ambient Lighting: This is one of the few lighting options that can take on any color temperature. The main purpose of ambient lighting is to match the mood and aesthetics of the room. Therefore, choosing the same color temperature as the main room can help.
·Bedside Lamp: For those who like to sleep with a book, this utility is heavily used. Since it's an easy activity, you don't have to be alert at 4000K lights, so you can opt for 3000K.
·Outdoor Lighting: Outdoor lighting has a variety of uses, mainly including security. For this reason, you can choose the 4000K LED light option, or even higher, that emits more blue light.
·Accent Lighting: To focus on the artwork, you can use 4000K as accent lighting.
How do warm light/warm white/natural light colors affect mood?
As we discussed before, the color temperature we mentioned can affect a person's mood. The warm color temperature (i.e., warm yellow light) in the room can trigger melatonin, sleep hormones, and more, helping you relax and fall asleep. This helps you fall asleep quickly.
In addition to warm light, a room covered in cool blue light can be more alert. This is because the release of serotonin can boost mood and energy levels.
In indoor areas where intense focus is required, whether for work or conversation, you should use 4000K white and cool light.
But when it comes to relaxation and aesthetics, choosing a medium-bright color like a 3000K or lower LED strip can help.
Is 3000K or 4000K better for the kitchen?
If you have white cabinets or surface kitchens, you can choose a cooler color temperature, such as 4000K color temperature LED lights. Higher light temperatures (eg: 4000K to 5500K) also help maintain the beauty and finish of the home.
Most interior designers recommend against using 3000K lights in your kitchen unless you have a traditional style kitchen.
Is 5000k brighter than 3000k
5000K is definitely brighter than 3000K warm white. This is because the 5000K color temperature is on the high end of the color spectrum. What's more, choose these lights during highly focused and careful tasks like construction or maintenance to ensure personnel or residents can work with maximum clarity.
You have to keep in mind that with 5000K LED lights there is a greater chance of eye strain due to the high intensity lighting. It's closer to broad daylight, which is why it's suitable for parking lots, large outdoor venues, and industrial lighting installations. In fact, the blue light from 5000K LED lights looks cooler than the room itself.
END
Choosing the right lighting options for your house can elevate your interior. Decor helps you feel comfortable in your home. For indoor attention and alertness, the 4000K is a better choice, while the 3000K is better for relaxation and convenience.
Here's what we've covered in this article to help you choose the right lighting method for your house:
The difference between 3000K and 4000K lamps
The Importance of 3000K and 4000K Lamps
3000K and 4000K Lamp Applications
How to choose the right lighting options for your house
Buy LED Strips from Sunme
Now that you've learned about the most interesting and common color temperatures, you should know that the job of choosing the right home lighting isn't done. To ensure that you can achieve the color temperature of your choice, you must get in touch with the appropriate lighting manufacturer. Sunme is one of the most popular LED strip manufacturers, producing a series of 2835LED strips, 2216LED strips, 5050 RGB LED strips, flexible LED wall washer strips and more.
Based on Made in China, the company focuses on customer needs and requirements. Send us your inquiries about LED strip requirements and let us help you with your project.