With our years of experience in the research and development of customizable LED strips, Sunme can produce top-quality lighting solutions for any LED strip application. We give you full freedom in customizing your LED strips up to the PCB level
Choose Your Custom LED Strips
With Full Options
Get custom LED strips that match your exact needs from Sunme – one of the leading custom LED strip manufacturers in China. From simple to complex PCB designs, our skilled designers and engineers can answer your needs at affordable prices. We allow you to customize the following features:
The CRI of a custom LED Strip Lights determines the strip's vividness, color harmony, and hue. It is measured from 0 to 100. The higher the CRI, the more accurate the light's colors will be. Sunme can create custom strips with high CRI ratings that are ideal for commercial and industrial lighting applications.
Having the right kits for your custom LED strip lighting is important to ensure the success of your project. We offer power supplies, connectors, and controllers for all of our LED lighting solutions to make sure that you get matching accessories for your strip lights.
We offer dimmable custom LED Strip Lights that allow you to control the brightness of your strip lights. Whether you want your lights at their maximum brightness for task lighting or dim them down for mood lighting, Sunme can provide you with strip lights that match your needs.
The size and dimension you will use for your lighting project will depend on your application. We can produce custom made LED strip lights in any shape, size, length, and width with 5 meters being the standard length. We can increase the LED density to produce wider and brighter strips.
Get custom LED strips with the right luminous intensity for your projects from Sunme. Whether you need bright LED strips for task and accent lighting or warm diffused light for ambient lighting, we can offer you with LED strip custom in a wide variety of brightness intensity from 150 lm/ft to 1200 lm/ft.
Ensure the protection of your custom length LED strips from environmental factors such as dust and water by buying IP-rated strip lights from Sunme. We offer flexible, silicone, and rigid LED strips that are available in IP20, IP65, and IP68 ratings to give you the level of protection you need.
Customizable LED Strips Manufactured By Sunme
Sunme offers a wide array of high-quality and affordable LED strip lights, all of which you can customize to match your specific requirements. They are all available in IP20, IP65,IP67 and IP68 protection ratings and 12V and 24V power requirements. We have the following single-row LED strip light categories:
Custom LED Strip Used in a Wide Array of Applications
You can use Sunme's versatile LED strips in any LED strip application whether it is for accent lighting, task lighting, or ambient lighting. With the many customization options that we provide, we can create LED strip lights that are perfect for indoor, outdoor, commercial, vehicle, holiday, and architectural lighting.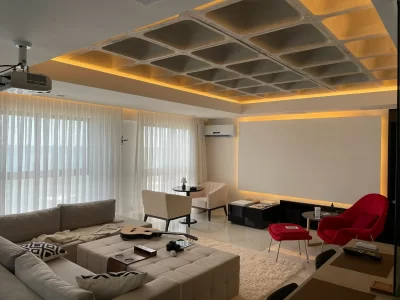 Custom Indoor Strip Lighting
We provide a wide variety of strip light colors and brightness intensities to help you illuminate your home and highlight its best features. You can use them to set the mood in your bedroom, kitchen, living room, and others.
Custom Outdoor Strip Lighting
Create interesting aesthetics outside your home by lighting up your backyard and lining up your porch/balcony with our durable strip lights. They are also ideal as tent decorations and for making faux bonfires for camping outdoors.
Custom Commercial LED Strip Lighting
Create interesting aesthetics outside your home by lighting up your backyard and lining up your porch/balcony with our durable strip lights. They are also ideal as tent decorations and for making faux bonfires for camping outdoors.
Custom LED Strip for Interior Car Lighting
Customize your car or truck to match your personality and make them more appealing by installing colorful LED Strip Lights in your vehicle. You can use them as underlighting to make your car glow.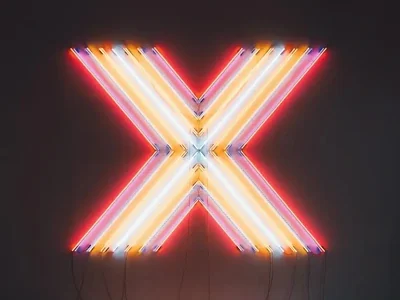 Custom LED Strip for Holiday Decoration
Make your holidays more exciting and unique by using our LED strips to decorate your doors, roofs, ceilings, walls, and others. You can use them as Christmas or Halloween lights to generate your desired mood.
Custom Architectural LED Strip Lighting
Sunme's strip lights can produce uniform and even lights that are perfect for lighting up architectural creations to impress your customers. They are ideal for sculptures, coves, eaves, and others.
How to Order Custom LED Strips at Sunme?

How to Build Custom LED Strip Lighting?
Below is a simple step-by-step process on how to build your custom LED strip lighting for your vehicle using Sunme's lighting options:
LED Strip Accessories You Need
LED controller and dimmer with a remote for controlling the lights
Aluminum channel
Double-sided tape
Heat shrink tubing for the wires
16-gauge wire LED connectors
Soldering iron
Build Your Led Strips Step by Step
Measure and cut the 5050 LED strip to fit into the aluminum profile. Make sure to cut along the strip's cutting lines. You can cut as many as you need.
Remove the adhesive tapes from the LED strips and stick them onto the aluminum profiles.
Now, we are going to connect the separate strips together. Get one strip and tin the positive and negative terminals at one of its ends.
Solder the wire connectors into the strip's terminal. Make sure to match the polarities of the wire connectors with the strip's terminal.
Insert the wires together onto the heat shrink tubing.
Get another strip, tin its terminals, and join it to the first strip using the wire connector. Repeat the same process until all separate strips have been joined together.
Put the top covers and end covers of the aluminum channels.
Put double-sided tape at the aluminum channels and tape them on the areas of your car that you want to illuminate.
Connect the controller and dimmer to one end of the strip through soldering. Again, make sure that you match their polarities.
Place the controller in an accessible location and you're done! You can now control your LED lighting using the remote control.