Sunme

LED Strips Lights
Our wide range of LED lights features both flexible and rigid LED strips. We use high-quality LEDs that offer just the right brightness and color temperature. The strips can be easily cut to fit any space. We also offer silicone LED strip lights in neon colors for a slimmer, more flexible, 3D solution to your lighting needs.
Sunme is a leading aluminum profile LED supplier based in China, we provide high-quality LED strip channels and accessories in a variety of shapes and sizes. You can customize your led aluminum profiles for your specific applications with Sunme. Check below our different led channels and their specifications!
T-Shaped Aluminum LED Channels
Our T-Shaped Aluminum LED Channels are made of 6063 aluminum alloy with anodized finished. They are cuttable so you can order it in 0.5m, 1m, 1.5m, 2m, 2.5m, 3m, etc. 3 covers are available in Clear, Frosted, Milky. Get in touch today for your specific led profiles!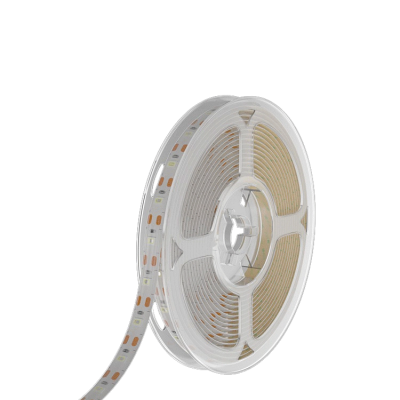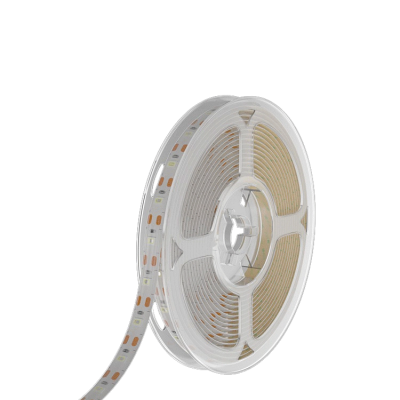 U-Shaped Aluminum LED Extrusions
The U-Shape aluminum LED extrusions act as a heat sink for led strips so as to extend its lifetime. You can customize the length (0.5m, 1m, 1.5m, 2m, 2.5m, 3m, etc.), PCB width (8 or 10mm) and cover (clear, frosted, milky). If you are not sure of how you can customize led strips and its aluminum channels, talk to our expert!
Aluminum Extrusion With Diffuser
If you are looking for a diffusing affect, you can choose one of our aluminum extrusion with diffuser. On this channel, you can customize the length, from 0.5 meter to 3 meters, choose a clear or frosted PC cover. Sunme also equips you with the accessories: 2 end caps and 2 mounting clips.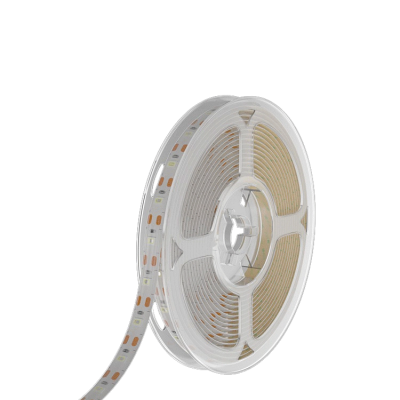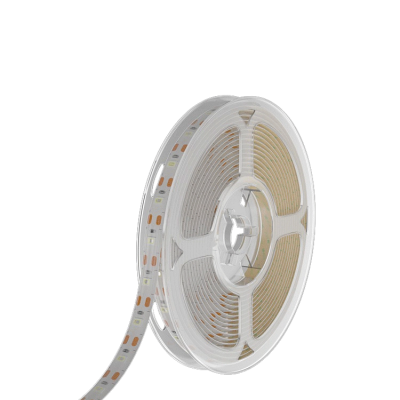 LED Mounts for Corner Lighting
Our LED aluminum extrusions for corner lighting have just the right size and shape to fit any corner in your space. The curved edges allow a perfect fit around tight corners while protecting LED light strips from bending. You can customize the length and PC cover with us!
Flexible LED Profiles
Sunme's flexible LED extrusions can be shaped any way you need. The bendable diameter allows you to get creative with your lighting applications and help protect the led strips inside as well. Get a quote today!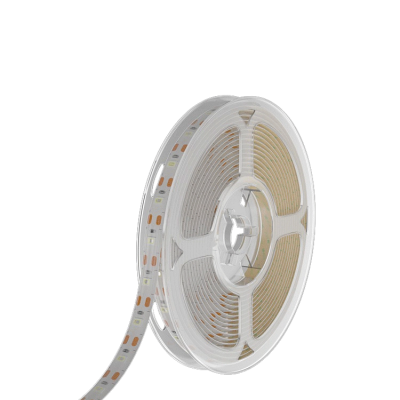 Top Aluminum Profile LED Manufacturer
Sunme tops the ranks of LED strip diffusers suppliers in China because:
Our LED strip light channels are made from high-quality aluminum and other materials. The LED strip covers are sturdy and will last you ages.
Our aluminum channels for LED strips are available in a variety of sizes from smaller strip holders perfect for staircase and under cabinet lighting to larger mounting units that can house multiple LED light strips.
LED aluminum light strip channels can be installed in any style. You can choose recessed aluminum LED profiles or surface mounted LED extrusions.
Sunme LED strip mounting channels are available in both clear and frosted finishes so you can choose the LED light effect you like.

You can customize the size, length, finish, and other features of your LED channel tracks. We can help design LED aluminum extrusions to your exact requirements.
All our LED strip holders come with highly adhesive 3M stickers as well as mounting clips so you easily install the strip housings on any surface you like.
LED aluminum profiles also known as LED light bars , LED strip light tracks or LED channels. LED light strips are growing in popularity every day. Since they are energy efficient, safe, easy to install, and durable, LED strip lights can be used to light your homes, offices, industrial spaces, and more. But how do you install LED light strips on uneven surfaces or use them for decorative lighting? That is where aluminum extrusions for LED light strips help you out.
LED light aluminum profiles are designed to house your LED light strips safely. These profiles are available in a number of different shapes and sizes so you can easily install them on any surface. Some LED extrusion channels have added features like diffused or recessed lighting to help you customize your lighting projects.
Why Do You Need Aluminum Extrusion for LED Strip Lighting?
LED light strip aluminum channels are a great way to light your space in style. They come in a variety of designs, finishes, and sizes so you can choose the one that suits your project. Here are some advantages of using LED strip aluminum profiles.
Protection:Aluminum channels protect the LED light strips from environmental factors like heat, humidity, dirt, water and more. You can customize aluminum extrusions to be waterproof, dustproof, and fireproof as well.

Lighting Effects:Aluminum profiles are available in different finishes like frosted, diffused, recessed, and more. You can create different light effects by choosing the right LED light aluminum extrusion.

Installation:Aluminum extrusions can be easily installed on any kind of surface. They come with flanges as well as 3M adhesives so you can install on walls, furniture, stairs, and more.

Durability:LED extrusion channels help dissipate the heat from LED light strips evenly. This increases the efficiency and lifespan of LED light strips and makes them safe to use in open spaces like under-cabinet lighting.
How to Find the Best LED Strip Light Aluminum Channel?
The market is full of aluminum profiles for LED strips so choosing the right one can be a daunting task. Here is a mini-guide to help you choose the best aluminum extrusion for your lighting project.
Define Your Project

The first step of choosing the right aluminum channel is to figure out where and how you want to install it. Do you want diffused lighting in your alcove or luminous lighting in your factory? Both will require different kinds of LED light strip aluminum profiles. Defining your project will also help you understand how you are going to mount your LED channels. If you are going to install the LED light strip extrusion on a smooth, clean surface then you can choose those that come with powerful 3M adhesives on the back. For all other surfaces you can use aluminum channels that come with mounting clips.

For example, our  Aluminum Profile comes with two caps and two mounting clips. The caps make it easy to insert the LED light strip while the mounting clips allow you to hang the profile on any kind of surface.

Find the Right LED Light Strip

Once you've defined the space you want to light, choose the right LED light strip for your project. Aluminum extrusions are available in different sizes ranging from 0.5m to 3m and more. They can house LED strips with a PCB width of 5mm up to 14mm. For example, our LED Strip Aluminum Profile  is available in a standard length of 0.5-3 meters and it can house an LED light strip that has a width of 14mm or less.

Customized aluminum LED light strip extrusions can be longer or shorter in length and can house LED strips of any size. Deciding which LED strip light you want will narrow down the options for aluminum channels. It will also help you decide which shape and length you want for your LED channels.

Choose the Best LED Aluminum Extrusion Type and Shape

After narrowing down the LED light strip you want, it is time to look at the type of aluminum channel you will use to light your space. The type you choose will depend on how you want to install the profile and what kind of lighting effect you want. For example, Sunme LED Aluminum Channel is a curved extrusion that is perfect for surface-mounted lighting on ceilings. The surface of the extrusion can be clear or frosted depending on how you want the light to be displayed. A clear surface will give off more luminous light while a frosted surface will diffuse the light.

LED light strip extrusions are available in different shapes. For example, our T Shape LED Aluminum Profiles are perfect for lighting sliding doors, windows, shutter rollers, stairs and more. While our U Shape LED Aluminum Profile is great for illuminating industrial curtain wall, partition, kitchen cabinet, under cabinet, display counters, and more. Both the LED light strip aluminum channels are made of high-quality aluminum alloy and are available in clear, frosted, and milky finishes.
Leading Aluminum Profile LED Manufacturer
Sunme is the leading aluminum profile manufacturer in the market because:
Our LED light strip profiles are made of the highest quality  aluminum alloy. The surface of each extrusion is anodized for both strength and style.

We house a variety of aluminum LED light strip channels including LED Channel System  and LED Strip Diffuser. You can find aluminum mounts in different shapes, sizes, and finishes.

Our LED light strip aluminum extrusions are available for bulk orders at wholesale rates. We provide a one-window operation for all your lighting needs. You can buy LED light strips and compatible aluminum channels at the same time.

We can 

customize LED strip aluminum profiles

 to your exact needs. We can add extra features like 

waterproofing and weatherproofing

 to make your profiles last longer. Your aluminum channels can be cut to fit your 

customized LED light strips

 and be ready to install as soon as they are delivered.

Our excellent customer service means we're always ready to help. We can help you choose the right aluminum profile for your project. Our relationship with customers doesn't end at the successful delivery of LED products. We follow-up with our clients periodically to check if their LED products are functioning as promised.
LED light strip aluminum profiles are great for displaying your LED lights, keeping them safe, and adding to their longevity. Choose the right aluminum extrusion for your project in keeping with the aesthetics of your space. Browse our catalog of products or get in touch with us for further assistance.